Finding a caregiver for a loved one with Alzheimer's is a significant decision, and you need to carefully assess your options as well as the needs of your loved one. You may think that having someone provide in-home care is the best, most loving option, but when it comes to individuals with memory issues, one person cannot provide the robust, dynamic, daily care that's needed. But a memory care facility can.
Because this is a weighty decision, take your time to read through this post to understand the nature of what your loved one needs. If you're in the Sacramento area and looking for a facility with memory care, we can help. When choosing the best caregiver for Alzheimer's, you need to consider care, comfort, security, and peace of mind, and a care facility can do that and more for you and your loved one.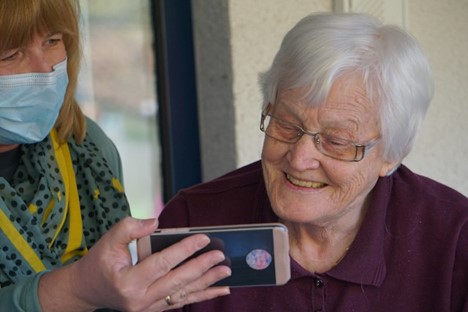 Considerations for Alzheimer's Care in Sacramento
You have several important considerations to keep in mind to ensure that the choice you make meets the specific needs of the individual with Alzheimer's disease. People in need of memory care require more than just a daily check-in. Not only are their needs highly individualized, but they can also be ever-changing and changing at a different pace each day.
To help you understand what to look for, here are some key factors to consider:
Skills and experience: Look for care facilities that have experience working with individuals with Alzheimer's disease or other forms of dementia. When it comes to those who will interact with your loved one on a daily basis, inquire about their training in dementia care, including knowledge of behavior management and communication techniques.
Qualifications and licensing: Ensure that the facility is licensed or certified if required by your state. Come in knowing exactly what qualifications are needed or what licenses are required so that you can verify the information. Ask about how they select their employees who will be caring for your loved one. Ask for references and check up on those references to see what they have to say.
Compassion and patience: Alzheimer's caregiving requires a high level of compassion, empathy, and patience. Assess the facility's culture. You can understand how they may treat your loved one by considering how they treat you and those in their care while you're present. Pay attention to their communication skills. Ensure they have the ability to remain calm and adapt to challenging situations.
Specialized Alzheimer's training: Look for a facility with a specialization in memory care. Inquire if anyone interacting with your loved one has received specialized training in Alzheimer's care, including strategies for managing behavioral symptoms, safety precautions, and activities for cognitive stimulation. Facilities with specialized care typically have highly trained individuals already staffed in that area.
Cultural sensitivity: If cultural or language considerations are important, find a facility that is sensitive and understanding of your loved one's cultural background and can communicate effectively in their language, if necessary.
Safety measures: Facilities with specialized Alzheimer's care should have emergency measures in place. Ask about the details of those plans to understand how your loved one will be cared for and kept safe. Not only do you want to know how patients are cared for in the event of an emergency, such as a fire, but you also want to know how they deal with individual emergency situations, such as how they ensure your loved one is kept comfortable yet secure on a daily basis.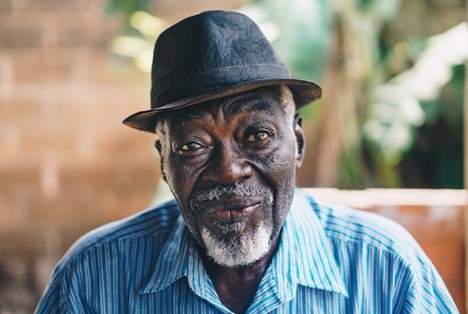 Finding the right Alzheimer's caregiver involves careful research, interviews, and due diligence to ensure that your loved one receives the best possible care and support tailored to their unique needs. It's essential to maintain ongoing communication with the facility to monitor the quality of care and make any necessary adjustments to the care plan.
Memory Care Facility vs. In-Home Caregiver
Finding the right care for someone with Alzheimer's disease depends on various factors, including the individual's needs, preferences, and the family's circumstances.
Memory care facilities are better positioned to find qualified individuals to care for your loved one. Finding a single individual with the necessary qualifications, availability, personality, and compassion is difficult to nearly impossible. In addition, a memory care facility has standards in place to evaluate not only your loved one, but the people caring for them, too. So you can trust that a facility has your loved one's best interests at heart.
Here is what you can expect from a facility with specialized memory care compared to in-home care:
Familiar environment: The main reason people might look at in-home care is because of the familiar environment, which they hope will reduce confusion and anxiety. However, you can create a familiar environment in a care facility by bringing plenty of familiar things from home, ensuring that memorable routines will be followed, and more. Facilities with specialized care for individuals with dementia or Alzheimer's are aware of these needs and can work with you to establish a comfortable familiarity and routine for your loved one.
Personalized care and individualized attention: Memory care facilities understand that each person is unique and can tailor care plans to meet the individual's specific needs and preferences. You can count on high-quality care facilities to offer the individualized attention your loved one needs.
Structured environment: Care facilities provide structured routines and activities that can help manage Alzheimer's symptoms and reduce confusion.
Safety: Facilities are designed with safety features to prevent wandering and ensure the person's well-being.
Trained staff: Staff members of facilities are often specially trained in Alzheimer's and dementia care, providing expertise in managing behavioral and cognitive challenges. Not all in-home caregivers have specialized training in Alzheimer's care, which is necessary to deal with the changes that occur, behavioral and cognitive issues, and advanced stages. With a care facility, staff focuses on your loved one, and the management supports its staff to avoid the care burnout that is so often found with in-home care, especially in the later stages of memory decline.
Social interaction: The person can interact with peers and participate in group activities, which can enhance their quality of life. With in-home care, your loved one has fewer opportunities for social interaction, structured activities, and peer interaction.
Respite for family: Families can get respite from caregiving duties and have peace of mind knowing that their loved one is in a secure environment.
People with Alzheimer's or dementia require a high level of care and attention. Memory decline isn't monitored by a machine, but the daily care, support, and attention that your loved ones can be provided by a professional group in a specialized care facility. These individuals work together to make sure your loved one is comfortable, secure, supported, and engaged, all of which are important for someone with Alzheimer's disease.
The best overall care and support for someone with Alzheimer's disease is a specialized memory care facility. And if you're looking for a reputable caregiver for Alzheimer's, review the robust services and exemplary care that All Seasons has to offer. We can meet with you to answer your questions and explain how our care and our facility can meet the specialized needs of your loved one.