When you begin the journey to seek an extra level of care for your loved one, you not only face a tremendous amount of emotions but also choices. You have to navigate through different terminology, levels of care, and choices for a different way of life.
If you find yourself on this journey, we help you narrow your choices by explaining two specific types of senior living in Sacramento that many people must consider. So if you need more details on the differences between assisted living and memory care as well as factors to consider when choosing between these levels of care, this post can help.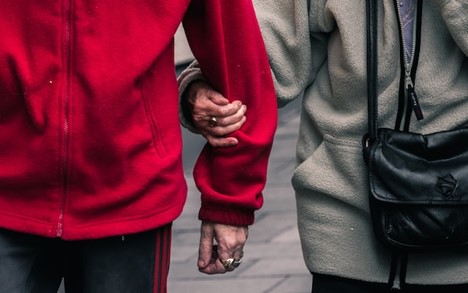 Types of Senior Care: Assisted Living vs Memory Care
If you're trying to decide between assisted living and memory care for your loved one, consider the differences between the type and level of care. When considering senior living options, it's essential to match the specific needs of the individual with the appropriate type of facility or community.
Senior living encompasses a range of housing and care options designed for older adults. It covers a wide spectrum of living arrangements, from independent living to skilled nursing facilities. Senior living options may include independent living communities, assisted living communities, memory care facilities, and more.
The level of care and support in assisted living communities varies, but it is generally less intensive than in nursing homes or memory care facilities. Here's what to expect from assisted living:
General senior care: Assisted living is designed for seniors who require help with certain activities of daily living, which may include bathing, dressing, grooming, medication management, and meal preparation, but they do not have severe cognitive impairments.
Independence: Assisted living facilities aim to provide a balance between independence and assistance. Residents typically have private or semi-private apartments or rooms and can engage in social activities and programs.
Personal care: Residents in assisted living receive assistance with personal care tasks and may have access to on-site medical services, although the level of medical care is typically less intensive than in memory care.
Socialization: Assisted living communities often emphasize socialization and offer a variety of activities and amenities to keep residents engaged and connected with others.
Here's what you to expect with memory care:
Specialized care: Memory care, often referred to as dementia care or Alzheimer's care, is specialized care for individuals living with Alzheimer's disease or other forms of dementia. It's designed for those who have cognitive impairments and memory loss.
Security and safety: Memory care facilities are specifically designed to provide a safe and secure environment for individuals with dementia. This may include secured entrances and exits to prevent wandering.
Memory support: Staff in memory care facilities receive additional training to provide specialized care for memory-related conditions. They use techniques and activities to help manage the behavioral and cognitive symptoms associated with dementia.
Structured activities: Memory care programs often include structured activities tailored to the needs and interests of residents. These activities aim to engage memory, reduce agitation, and improve overall quality of life.
24/7 supervision: Memory care facilities typically provide around-the-clock supervision and care to ensure the safety and well-being of residents with memory issues.
The primary difference between assisted living and memory care is the level of care and specialization. The choice for senior living in Sacramento will depend on the individual's care needs and the stage of their cognitive condition.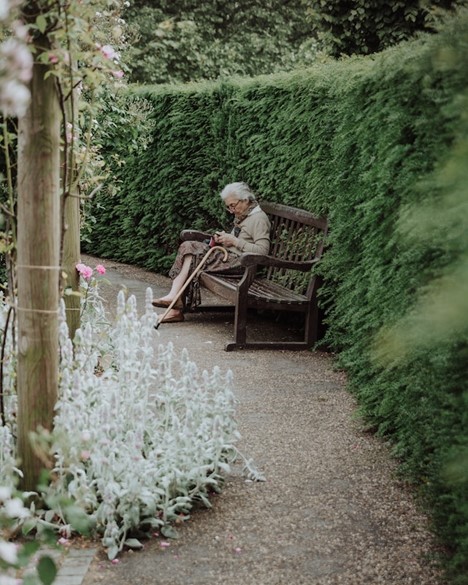 Does My Loved One Need Assisted Living or Memory Care?
Assisted living is suitable for seniors who need help with daily activities but do not have severe cognitive impairments. Memory care is specifically designed for individuals with dementia and provides specialized care, security, and structured activities to support their unique needs.
Determining whether your loved one needs assisted living or memory care involves considering their specific needs and assessing their current health and cognitive condition. Here are tips to help you make an informed decision:
Assess their physical and cognitive health. Start by assessing your loved one's overall health, including their cognitive function. Are they physically capable of performing activities of daily living independently, or do they require assistance with tasks like bathing, dressing, grooming, and mobility? Assess their memory, behavior, and cognitive abilities.
Consult with a healthcare professional. Consult with your loved one's primary care physician or a geriatric specialist. They can provide valuable insights into your loved one's health and cognitive status and offer recommendations for appropriate care settings.
Consider safety and wander risk. Safety is a critical factor. If your parent has dementia or Alzheimer's disease, consider their risk of wandering or becoming disoriented. Memory care facilities are designed with enhanced security to address these concerns.
Evaluate daily care needs. Carefully assess your loved one's daily care needs. If they require specialized care for memory-related conditions, such as Alzheimer's, or if they exhibit challenging behaviors, memory care may be the better choice.
Engage in memory testing. Memory assessments, conducted by a healthcare professional, can help determine the extent of memory impairment and cognitive decline. These tests can guide the decision-making process.
Discuss caregiver stress. Consider the impact of caregiving on your family. Are you or other family members providing care and is it becoming overwhelming? If the stress on family caregivers is high, it may be time to explore memory care or assisted living options.
Tour assisted living and memory care communities. Visit assisted living and memory care communities in your area. Tour the facilities, talk to staff, and observe how residents are cared for. These visits can help you assess the environment and services provided.
Talk to social workers and senior living advisors. Social workers, senior living advisors, and organizations specializing in elder care can provide guidance and information about local care options.
Involve your loved one in the decision. Whenever possible, include your loved one in the decision-making process. Their preferences and comfort should be considered.
Regular reevaluation. Keep in mind that your loved one's needs may change over time. Regularly reevaluate their health and care requirements to ensure they receive appropriate and tailored care.
Remember that the decision between assisted living and memory care should be based on the individual's specific needs and the level of care required. If your loved one's condition deteriorates or changes significantly, you can reassess their care needs and consider transitioning to a more suitable environment. Consulting with healthcare professionals and senior care experts can provide valuable guidance throughout this process.
Whether you need assisted living or memory care, All Seasons of Life offers the best options for senior living in Sacramento for your loved ones. Their high-quality care and attention to the comfort and needs of your loved one ensures you'll be comfortable and confident with your loved one in their capable, professional care.