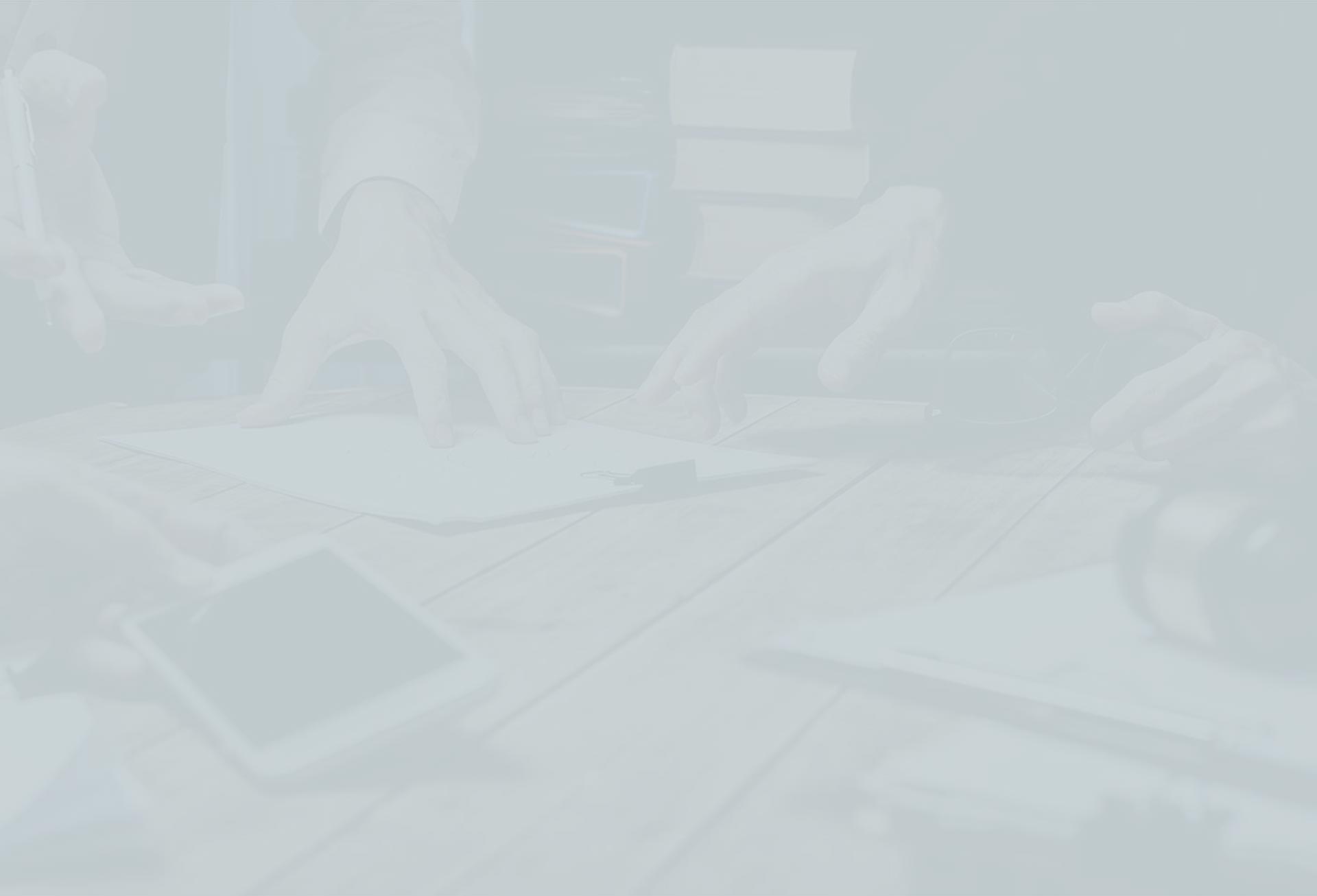 Mary Jo received patient and loving care, including all the services and additional staff involved in Hospice Care.

Dear Toly,

I will always value the loving and supportive care you and your staff provided for my wife, Mary Jo, over the more than two years at All Seasons Residential Assisted Living. Mary Jo and I lived and loved for over 53 wonderful years, even as we faced difficulties, as we all do. The years when Mary had to deal with dementia included memory loss, intensive paranoia, loss of her beautiful home, and eventually loss of mobility.

My sons and I searched extensively for another suitable residential facility. I am grateful that a Director of Nursing at US Davis knew of a placement advisor who knew of the excellent reputation of All Seasons Residential Assisted Living at Toly Molitvenik. My sons and I were impressed. Toly placed Mary Jo in spacious private room with views of the backyard and patio. We soon found that she received the best of care : Toly's management and style, an excellent staff , all 24-hours, a private accessible bath, a philosophy of professional kindness, and excellent meals.

Mary Jo received patient and loving care, including all the services and additional staff involved in Hospice Care; RN and LVN care, Nursing Aide Care, bathing and hygiene care, services of a social worker and regular visit to a chaplain. Mary Jo was turned in bed every two hours. All Seasons cured her bed sores. The Hospice physician, RN and LNV's maintained regular monitoring of medications to insure Mary Jo's comfort and well-being.

Although Mary Jo lost the ability to move or feed herself, she was placed in a wheelchair, when appropriate and seemed to enjoy music and television somewhat. (The Chaplin played the ukulele and song, which she enjoyed). The two- plus years Mary Jo lived at All Seasons allowed her to live peacefully, knowing that she was secure, with the knowledge/feeling that she was in loving hands and comfort until she passed peacefully into God's hands.

Sincerely,

Michael Adams

- Michael Adams

The team you need to help you and your family

If you are reading this review it is likely that you are now faced with the same unenviable position in which I found myself not all that long ago…having to commit a family member to a memory care facility. There are few things more trying on the soul, and I wish I could suggest more ways that would help you deal with the 'angst' the process brings on at every level. I only have one, support yourself and your family member with the best team you can find, and that should start with All Seasons – Haileah. Hialeah was the second facility my father resided in during his bout with Dementia, the first being a 'Corporate Name' facility that I found at the onset of his illness. The corporate facility was 'ok', but the truth is Dad was just one of many patients at his first residence, and although they did their best, they had a lot of patients on their hands and Dad was not an easy person to work with. I cannot speak to the care given at All Season's other residences, but I cannot imagine after getting to know the staff/owner of the Haileah facility that your experience would be any different. When I moved my father to Hialeah, his demeanor changed for the better within weeks of his arrival. Hayle and her staff treated Dad with dignity at every level…even on his worst days. My father was on hospice for over a year at the end of his life, and even at the very end, when hospice said it was no longer necessary to get him up from his bed, Hayle made sure instead to get him up, have him well dressed and shaved, and make sure he spent time out in the house with others rather than in his room alone…the hospice nurse was as impressed as we were. I wish I could be of more help in this review, I remember reading countless ones myself while making the decision. I can say you will want to sleep at night knowing your family member is safe and that the people around him/her genuinely care, I found that at All Seasons. Call Toly (owner) and ask to meet with him, tour the grounds (and do it during mealtimes – Haileah serves meals I would be happy to eat!), compare it to the others and ask about the number of patients per staff available. Looking back, I am only sorry I did not get my father into All Seasons even sooner, although they cannot cure the illness, no one can, they sure went out of their way to make the journey easier on my father and the family as well.

- Rob Wilbur

Professional care in a loving, homelike environment

All Seasons provided my husband with professional, loving care in his last years of life. He had been in a larger memory care facility essentially locked up with no access to the outdoors without setting off alarm bells. Coming to All Seasons was a dramatic difference in attitude as well as the level of care. He had his own bedroom with French doors opening to the garden area, which chimed to alert staff but also allowed him to move about freely. Staff also went above and beyond their assigned duties by sometimes coming in on their days off to take him out for coffee or to look at cars which was one of his passions. I cannot say enough about how reassuring it was for us to know that he was so well-cared for even when we were not able to visit!

- Vicky Jones

Fantastic Care in a Beautiful Homey Setting

All Seasons Hialeah in Fair Oaks was a wonderful place for my mother to be cared for in the last 3 months of her life. She had been in one of the larger senior living facilities in the area, but after only 3 weeks there, we knew that she needed better personal care and safety. I and my four siblings found the staff at the home on Hialeah to be professional, caring, warm and willing to take all the extra steps needed to make our mother feel comfortable and loved. We visited her many times each week and always felt secure in knowing that she was in good hands at all times. Toly and his staff kept us informed of the good and not-so-good situations and helped all of us through a difficult time. I highly recommend All Seasons!

- Becky W.

Extraordinary and caring - for both the residents and family

Each of our parents were residents at All Seasons and my siblings and I (4) were quite involved with Toly, Clarissa, and the entire staff at all stages of their stays. Dad and Mom were always made to feel welcome and special by the attention to their care, and the high level of professionalism of the staff toward them, as well as toward us. We were made to feel that our opinions and input always mattered, a critical piece for the advocacy that can be so necessary at this time. The staff was firm, but never rigid, inclusive, but never hovering or dismissive. From day one, our parents were cared for lovingly and completely, and we were able to enjoy our time together with them all the more because of the extraordinary efforts of All Seasons. Humor and activities were an important part of the program, and Toly's design of these beautiful residences as well as his experienced and careful management of all resources for the residents' benefit were so important to all of us. Thank you again and again. Best Regards, John

- John Davidson

THANK YOU

I could not have chosen a more PERFECT home for my Mom to have spent the last year of her life in. She was happy and so well cared for. Never did I worry that she would be lonely or not attended to. The caregivers were loving and treated her with respect. The entire facility was always clean - nothing like some of the homes I'd visited. Making these types of decisions for your parents is difficult, but I always felt like Mom was "home". Everyone who ever came to visit said the same - even the hospice staff when we were nearing the end commented on how amazing the staff was and how beautiful the facility. I'm proud to say that I made the right choice for her so that she didn't feel abandoned. They were like family for us - an extended, loving family. Thank you to every one of the staff at All Seasons over the past 14 months for making her feel loved. I appreciate you more than you'll ever know.

- Carol Kellogg

The very best. Thank you Toly and Galina and all the staff.

All Seasons was the best place for Ken's last year. The staff is superlative. The rooms are large, sunny and very clean. Toly, Galina, Vera and staff went above and beyond in keeping Ken well cared for, safe and happy. They also treated me with consideration and respect and caring. A wonderful place!

- Betty

All Seasons was an amazing experience for me.

All Seasons was an amazing experience for me. Not only was I able to provide care at a level that is personal to my residents, but I was able to build relationships with their families and create a home focused on what they wanted out of life. I had the freedom to help start up a garden and chicken farm for them, make meals catered towards their health and history of food choices, plan activities that the residents enjoyed, and learned new way of showing compassion, patience, and love with each new resident. I loved my job at All Seasons and will cherish the memories I had there and all the people I came to know and adopt into my All Seasons Family.

- Clarissa S.

Blessed beyond measure to find All Seasons

When I met Toly at All Seasons I knew it was the perfect place for my husband, Roger. The facility is open concept with spacious great room, living room and dining room. Each bedroom is bright and roomy with a private bathroom. The staff is amazing, they truly care for each resident and for their families. Galina and Toly treated my husband with great respect and compassion and helped our family through a very difficult time. I am happy to say that All Seasons provided excellent care and surpassed all our expectations. My family was blessed beyond measure to find All Seasons and highly recommend them to everyone seeking high quality and compassionate care for their loved one.

- Ali Bohnhof

This is a 5-star home.

All Seasons is the model for residential care - now and for the future.    Toly and his staff are caring, warm and wonderful.  Large private rooms with private baths, tons of natural light, beautifully maintained.  I looked at lots of places, every size, and had all but given up.  And then found All Seasons.  My brother not only has early onset dementia, but two additional very rare neurodegenerative conditions.  Finding the right place for him was a huge challenge.  Told and his staff stepped up and have been tremendous.  My brother is happy, safe and extremely well cared for and we couldn't be happier.   Agree with prior reviews.  This is a 5-star home.

- Linda S.

God sent us to All Seasons...

Mom had a life changing medical event that resulted in problems communicating and terrible fears due to the decline in her health and ability to care for herself.  We were frustrated trying to find a place for her, where she could be safe and feel people cared.   We looked at a number of places, but are certain God sent us to All Seasons as the staff there welcomed her with love and professional help, ensuring she received all the care and support she needed.  They made her life safe and comfortable, and we felt great relief and never worried.  We cannot thank All Seasons enough.  They are the best!

- Cathy L. Ruebusch, RN

When you walk in the door you feel at home...

Having been in the business of providing care to the elderly population for over 10 years, I have seen the good and the bad when it comes to assisted living facilities. All Seasons is definitely at the top of the good list! The staff is very attentive to the individual needs of each resident and is truly committed to providing them with the best care possible. The home is beautiful, spacious, and extremely clean. When you walk in the door you feel at home, and that is what you want your loved ones to feel, that they are at home, in a setting where they are comfortable and can be themselves. The owner/administrator, Toly, is wonderful. He expects nothing but the best for his residents. He makes sure that they receive the best care. He accommodates them with any and all amenities that they require. If you are looking for a small intimate home for your loved ones, make sure that you check out All Seasons!

- Amber Arakelyan - RCFE Administrator

I can't recommend All Seasons highly enough

Had all but given up finding a home for our brother. I visited large and small throughout the area. All Seasons Residential Care in Orangevale is the best! The home is beautiful and clean, Large private rooms with private baths - a rare find. Toly and the staff are tremendous - caring and kind. Our brother is very happy living at All Seasons and we, his family, rest easy knowing he is safe and well cared for every day. I can't recommend All Seasons highly enough.

- Cindy

All Seasons is run by people who love coming to their place of work and who truly care about people.

I had the pleasure of staying at All Seasons for a respite stay (30 days). I wasn't sure what to expect but after my short stay of only one month, I asked Toly to reserve a room for me for when I need more assistance. The staff, other residence and I had just a wonderful time getting to know one another. Most of the day, everyone did their own thing and then at meal times we got together and had a ball. We spent so much time talking at the table that it was usually bedtime when we were done bantering, and laughing at the dinner table. All Seasons is run by people who love coming to their place of work and who truly care about people. They care about all the small details and try very hard to make the home welcoming to visitors and a pleasure to live in. It's been nearly a year since my stay at All Seasons and I have thought of it many times with fondness. I should also mention that they are not sparing on their dessert portions. I gained an unwelcome 10 pounds during the time of my stay.

- LVB

We feel blessed to have found them.

My very independent mom suffered a stroke which left her with verbal and mental impairment. My sister and I were at our wits end over several months trying to find her the calming compassionate care she needed as her needs were constantly changing with her ever advancing deterioration. All Seasons took the time and extreme energy to compassionately settle her.  Their collaboration and constant communication allowed my sister and I to guiltlessly pick up our own responsibilities to our very neglected immediate families during this time. Mom passed away calmly, with dignity, with us by her side.  I could not have asked for better care or concern for Mom.  All Seasons was "our angel" during this very difficult time.  We feel blessed to have found them.

- Sharon Doucette

The staff willingly caters to each individual's needs and wants.

For nearly a year, I have visited a close friend on a weekly bases at All Seasons. The home has lots of natural light with a very open and airy floor plan. The competent staff bring sunshine into the workplace with very caring attitudes. The staff willingly caters to each individual's needs and wants. The meals are very attractive and nourishing. All Seasons has beautiful landscaping complete with a gazebo and benches in the backyard. All of these factors contribute to my friend's well-being at this very nice home.

- Carol G. W.

Professional and loving care

My mother-in-law was challenged by the transitions and changes in her life due to her medical issues and declining physical abilities. "All Seasons" provided professional and loving care that soon eased her concerns and permitted her to relax and open her arms to the help, support, and service offered by the "All Seasons" staff. They blessed her life and ours.

- Larry B

I am thankful we found All Season's, a place where I would love to be a guest myself.

My dad's care put us in a bit of turmoil last year when we were encouraged to place our father to a different facility, he wasn't fitting into the tightly scheduled routine at the home he was originally placed in.   We were aware of an immediate ease in his new home's schedule (All Seasons).  We could come and go with him at our and his leisure, what a difference due to my dad's unscheduled needs and my family's unscheduled routine.  I don't have to worry about how well he is being catered to when I am unable to check up on him for several days at a time.  The open floor plan is a relief, feels roomy and clutter free.  Along with a very light airy atmosphere, a place where visitors love to visit.  I am thankful we found All Season's, a place where I would love to be a guest myself.

- Sheryl Wozniewicz

...what sold us on All Seasons...was the mature, professional, and positive demeanor of the administrators... and caring staff...

A sibling and I visited four assisted living places during a search for suitable residence for our 90-year old father who suffer from vascular Parkinson's and dementia. While all four provided "the basics," what sold us on All Seasons—after first seeing the lovely and spacious grounds on central Avenue—was the mature, professional, and positive demeanor of the administrators, Toly, which continues to manifest in the competent and caring staff all of whom genuinely want to provide a comfortable and safe home-like environment for people in need of 24-hour care. The physical layout inside the house—the roominess and flow of floor plan—contribute to opportunities for interaction and contact between and among residents, staff and visitors thus minimizing isolation.

- Rick Wilson

I would highly recommend All Seasons for your loved one.

My mother was in need of a smaller home that could provide more attention to her needs. My wife and I looked at several but when we visited All Seasons we knew it was the home we wanted my mother to live in. We were impressed not just with the home but with the staff. My mother's health was failing and the care and attention she received at All Seasons was beyond my expectations. All of the staff including Toly were very compassionate toward my mother and I knew we made the best choice for her. I would highly recommend All Seasons for your loved one.

- Steve Lausmann

This is the model of the future...

We were in need of very specialized care for our brother battling three neurodegenerative conditions - early onset dementia and two others that are quite rare. I had just about given up when I came to All Seasons. This is the model of the future; of what everyone is looking for in a home for a loved one. Toly and his staff researched my brother's condition and have gone above and beyond. The home is clean, the rooms are large, private, with private baths, it is furnished, but you can bring your own things in. It's perfect. Everyone is friendly and caring. I visited a lot of places, large and small. Nothing came close to what we needed and to meeting my very high expectations before I would even begin to consider relinquishing care of my brother to someone else. My brother, and my family, couldn't be happier with our decision.

- Cindy L.